Ceiling damage from pipe upstairs
5/2/2019 (Permalink)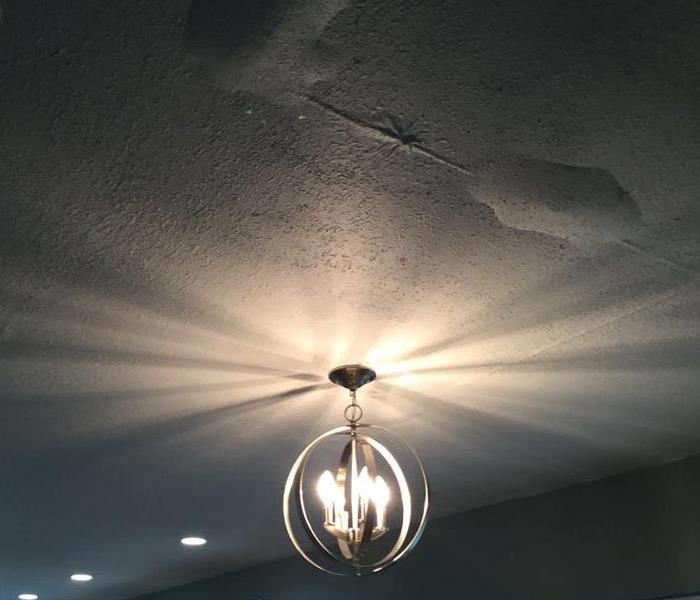 SERVPRO of Sherman/Denison was sent out in the early morning hours to dry this property.
This picture is what type of damage can occur from broken pipes on the second level of a property or in an attic space. If gone unnoticed the damage can be extensive.
The drywall will be removed as well as the insulation and drying equipment will be placed and the equipment monitored for a few days until this structure is dried out to proper levels. SERVPRO technician's are highly trained in the science of drying. All of our technicians are background checked.
If you have damage to your property such as this contact SERVPRO of Sherman/Denison at 903-893-7166 for a complete estimate on dry out.